Amplifiers
Featured Products
Below is a selection of amplifiers we showcase instore. You can visit us for a full demonstration of these & other products.
Integrated Amplifiers
Linn Majik DSM
Majik DSM Ultimate one-box solution offers exceptional performance from the inbuilt Linn Majik DS digital streamer, plus further analogue and digital inputs. Even features a phono input for a turntable! Can accept Linn Aktiv modules and external poweramplifiers to provide an upgrade path for Linn loudspeakers.
Linn Majik-I
Majik-I uses high performance audio circuitry derived from Linn's flagship Klimax products, designed to preserve the integrity of the source audio signal with outstanding efficiency
Majik-I features six stereo source inputs, including a configurable phono input (MM or line level, upgradeable to MC) for a turntable, along with a front panel input for a portable music player and a headphone socket.
Linn's Chakra amplification offers increased power, reliability and efficiency, less heat and lower distortion than other amplifier designs. Chakra amplification also deploys Linn's proprietary hum and buzz-free Switch Mode Power Supply technology for superior mains noise isolation and efficiency to generate stable, clean power for the audio circuitry.
Majik-I is the ideal foundation on which to build your hi-fi system over time, for example by multi-amping or going fully Aktiv.
Majik-I is the perfect partner for Linn's Majik CD player, combining premium audio performance with unbeatable value.
Creek Evolution 50A
This new amplifier forms part of the next generation EVOLUTION 50 range of products. Housed in a slim case with engraved front panel and solid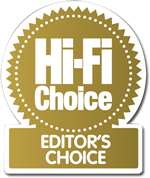 control knobs, it's finished in either black or silver brushed aluminium. An ingenious new push button design has been developed for it, offering excellent tactile feel and backlit optical indication of usable functions for optimum user-friendliness.
This is Creek's first product to feature an OLED (Organic Light Emitting Diode) display. This white on black display provides higher clarity and resolution than a normal display. Brightness levels can be changed or the display made to turn off when not required, via the menu system.
Creek Audio no longer makes a separate EVOLUTION Tuner. So, for die-hard analogue tuner fans, Creek has employed the services of 'John Westlake and Dominik Peklo of Lakewest Audio' to develop theAMBIT AM/FM Tuner Module. The AMBIT module can be fitted inside the amplifier, with its antenna sockets mounted on the rear panel. When fitted, it automatically turns the amp into a Receiver, suitable for every region of the world.
Roksan K2 BT
The new K2 BT Integrated Amplifier is designed and refined to a standard expected of much larger hi-end amplifiers. It sets new benchmark for performance, punch and clarity and is far more accurate, detailed, delicate yet even more powerful than its award-winning predecessor. Features include five line inputs, one tape loop, a moving magnet phono stage, two pre outs, headphone socket and a pair of speaker terminals. It features apt-X wireless bluetooth capability for direct streaming via connection to any bluetooth-enabled device. Bluetooth apt-X coding has the ability to stream high-resolution audio files, therefore retaining the highest possible performance level in the K2.
Preamplifiers
Linn Akurate Kontrol
The Akurate Kontrol is a very high quality stereo analogue pre-amplifier, offering up to seven balanced and unbalanced inputs. It has a MM/MC phono stage for a turntable, dedicated Class A headphone amplifier and an auto switching 3.5mm jack socket on the front panel for instantly connectiong portable music players. The Akurate Kontrol pre-amplifier uses Linn's Dynamik Switch Mode Power Supply to minimise noise and distortion so all you hear is great music.
Linn Klimax Kontrol
Klimax Kontrol is Linn's finest stereo pre-amplifier, precision engineered to extract the best performance from any connected source.
The simplicity of the Klimax Kontrol design is complemented by exceptional ease of use. Simply select the input you want to listen to and adjust the volume. Nothing more.
Like all Linn pre-amplifiers, Klimax Kontrol features Knekt technology which means you can also enjoy music throughout your home as part of a Linn Knekt multi-room system.
Power Amplifiers
Linn Majik 2100
The Linn Majik 2100 is a dedicated stereo power amplifier designed specifically to deliver high quality stereo music. The Majik 2100 power amplifier helps you to rediscover your music.
Developed from Linn's latest Chakra power amplifier topology, the Majik 2100 is an ideal amplifier for use in stereo systems and can also be used in multi-channel systems.

Chakra is a simple but highly innovative design, perfected by Linn through precision engineering. It offers significantly increased power, reliability and efficiency, whilst at the same time producing less heat, less distortion and using fewer components. In short, Linn's Chakra amplifier topology is superior in every parameter through simplicity.
Linn Akurate 2200
The Akurate range of power amplifiers utilise Linn's proprietary Chakra technology to provide increased power, reliability and efficiency, whilst producing less heat and distortion.
The Akurate range comprises the following models:
4200 - 4 channels, 200W
3200 - 3 channels, 200W
2200 - 2 channels, 200W
Each model is available with either balanced XLR or RCA phono input connectors, offering you the flexibility to achieve the best performance from your system regardless of the length of the loudspeaker cables used.
Linn's proprietary audio-optimised Dynamik Power Supply technology generates stable, low noise power rails for the audio circuitry, with higher mains noise isolation and efficiency than bulky and noisy conventional power supplies.

All Akurate power amplifiers are designed to accommodate internal Aktiv crossover cards, making it simple to improve performance by upgrading to an Aktiv configuration with Linn loudspeakers.
Linn Klimax Chakra 500 Twin
The Klimax Chakra 500 Twin is Linn's highest performing stereo power amplifier combining outstanding performance with stunning looks.
Designed for use as a stereo power amplifier or in high performance multi-amplifier or multi-channel systems, the Klimax Chakra 500 Twin delivers incredible, consistently pure sound.
Critical to the performance of the Klimax Chakra 500 Twin is Linn's patented Chakra amplifier technology, providing consistent performance, controlled 'silent power' and pure sound in virtually any performance entertainment system.
It also features a balanced audio input for the best and most secure connection to your pre-amplifier. A balanced audio signal helps to remove unwanted current and noise for the highest possible sound quality.